Marinus Link and North West Transmission Upgrades
Supporting the transition to a clean energy future
North West Tasmania's electricity network will need to be upgraded to support continued supply of low-cost, reliable and clean energy to Tasmania and the National Electricity Market. Upgraded corridors are being planned between Burnie, Hampshire, Sheffield and Palmerston, near Cressy, as part of North West Tasmania's Transmission Development Plan. View the proposed Hampshire to Staverton route. New infrastructure will also include Marinus Link, a proposed 1500 megawatt capacity undersea and underground electricity connection that will link North West Tasmania to Victoria. TasNetworks is working closely with communities throughout all stages of Marinus Link and North West Tasmania's transmisions upgrades. Find out more about engagement events or to register for project updates.
Marinus Link RIT-T Project Assessment Draft Report forums
TasNetworks has a number of engagement forums scheduled in the coming weeks as part of the public consultation process for the Marinus Link Project Assessment Draft Report (PADR). The forums will provide a summary of the findings and assumptions of the PADR and a project update, including the findings of the Australian Energy Market Operator's draft 2020 Integrated System Plan and our next steps for the project. Find out more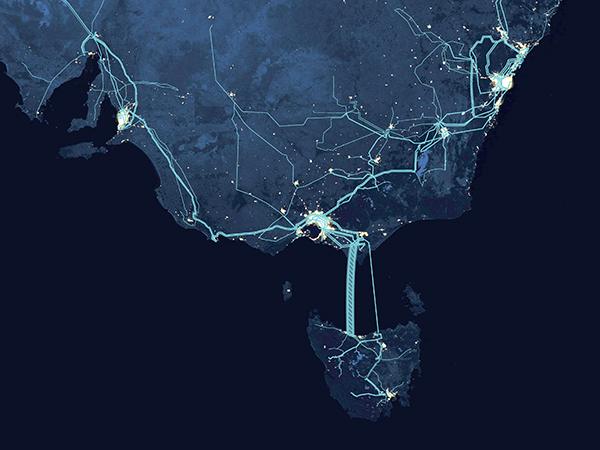 Marinus Link
The proposed connection will run under the sea from Burnie in Tasmania to Latrobe Valley in Victoria.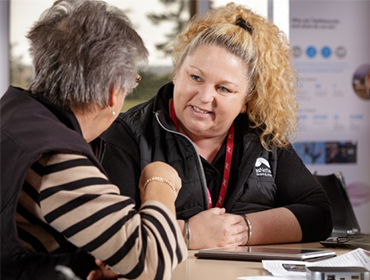 Engaging with you
Share your feedback, find out about upcoming events, register for updates and more.
Frequently asked questions
Why North West Tasmania?

North West Tasmania and the State as a whole is likely to see significant activity as a result of Marinus Link. This is because Tasmania has:

high priority renewable energy zones, as identified by the Australian Energy Market Operator in its Integrated System Plan. These zones are areas that have excellent potential for developing renewable energy generation projects, such as solar and wind farms:
a high potential to host pumped hydro energy storage; and
the favourable connection point for Marinus Link in North West Tasmania.

Read more

Upgrades to TasNetworks' electricity network will be required to grow the capacity of the network to support new renewable energy projects. This will support low cost, reliable and secure energy supply.
Once renewable energy projects are developed, they will provide broader benefits to North West Tasmania in terms of construction, on-going jobs and economic growth.

Transmission upgrades will only progress to construction once necessary approvals and funding arrangements are in place. Each project will need to pass a rigorous planning and environment approvals process.New renewable energy projects and transmission upgrades will enable a change to the way Tasmania generates its power. Wind and solar resources will generate more energy, allowing water to be held in hydro storages. This stored water can provide 'ready on demand' energy when needed, used to meet customer demands when wind and solar generation isn't available. In combination, this will support a low cost, reliable and clean energy mix for customers in the national electricity market.
Have investigations begun for the Hampshire to Staverton route?

TasNetworks is currently investigating a new transmission connection between Hampshire and Staverton.
This new corridor is proposed to connect the Robbins Island and Jims Plain wind farms, currently being planned by a private energy developer called UPC Renewables. Read more information about the proposed Robbins Island Wind farm.

Read more

The UPC Renewables connection has prompted TasNetworks to bring forward part of the proposed network upgrades planned for this region, with acceleration at the developer's cost. Our goal is to work with UPC Renewables and other generation developers to achieve a coordinated and optimised transmission network that efficiently unlocks the renewable energy zone.

The proposed transmission line between Hampshire and Staverton is to be built, owned and operated by TasNetworks. Under this arrangement, UPC Renewables will pay for the right to use the line.

The preferred route between Hampshire to Staverton must consider a range of factors and constraints. TasNetworks must consider environmental impacts, energy system requirements, cultural heritage sites, constructability, construction and maintenance costs, planning and land-use policy and many other key factors.

Our design will seek use existing easements where viable, and minimise any adverse impacts on landowners and to conservation areas.

Landowners will be contacted in November 2019 to support these investigations, and feedback will then be sought from the wider community in late 2019.

Community feedback will help to test the information used to identify a preferred route. Community input will be taken on board where possible, and will also help to inform design and construction considerations, to reduce impacts.
Supporting documents