Marinus Link and North West Transmission Developments
Responding to COVID-19
In light of the COVID-19 pandemic, TasNetworks is reviewing all work priorities, including those relevant to Marinus Link and the supporting North West Tasmania transmission developments. TasNetworks provides an essential service: delivering Tasmania's energy supply. We are taking calm but decisive action to limit the risks posed by COVID-19 and prepare for all scenarios. We are focussed on supporting the continuing good health and safety of our team members and community, and on protecting our key operations. While we do this, we expect that some project timelines will be impacted by delays. TasNetworks is working through forward plans for Marinus Link and the supporting North West Tasmania transmission developments with our Shareholding Ministers, including COVID-19 considerations. We continue to prepare for future engagement activities, to be ready to activate once the pathway through COVID-19 is clearer.

Your feedback on the proposed route
Thank you to those who provided feedback on the proposed route at the community workshops and through our online engagement platform in late 2019 and early 2020. A summary of feedback we have received is available here. Your comments highlight concerns about how the proposed route could impact on the local community in terms of visual amenity, security and environmental impacts, and how it could impact the local economy and tourism industry. Your feedback also highlights an interest in and support for renewable energy developments facilitated by the proposed transmission line. Now that we have this information, we are progressing our assessment of the proposed Hampshire to Staverton transmission route.

Assessing variations to the proposted route
The proposed route that we consulted on in late 2019 and early 2020 was identified using desktop studies undertaken by a team of experts in the fields of land use planning, power system engineering, economics, environment and cultural heritage.

TasNetworks has received requests for changes to the proposed route from landowners, neighbours and community groups. We have now met with these interested parties to better understand their concerns and suggestions for realignment. TasNetworks is currently considering these concerns and suggestions as part of a review of the proposed Hampshire to Staverton transmission route. Potential variations to the proposed route that aim to address these concerns and suggestions may directly affect new landowners: these landowners will be contacted before TasNetworks discloses variations to the proposed route, should we proceed with this.
Further detailed investigations of the proposed route
Further detailed technical investigations and detailed visual impact assessments will identify any other refinements to the proposed route that may be required and confirm its feasibility.
Online surveys
Once the final route is determined, TasNetworks will undertake a detailed technical assessment of the proposed route. This will include ecological and cultural heritage surveys and geotechnical investigations. These investigations will be undertaken once TasNetworks has gained land access from affected landowners and land managers.
Visual impact assessment
We are working through the visual landscape impact assessment process, commencing with desktop studies and analysis to assist us with 'view sheds' for the currently proposed favourable route. We then plan to progress to more detailed impact assessment and analysis, with visual illustrations and representations to be developed from the perspective of key sites. These will be informed by access to properties to enable greater accuracy. Our analysis will also be informed by further discussions with landowners and the community.
Upcoming consultation - we are flexible
Due to these circumstances, planning for engagements needs careful review. We appreciate that the current uncertainty presents challenges for people to engage in these processes. We are committed to maximising engagement opportunities, recognising that individual circumstance may vary. To that end, we will work with landowners and other interested parties in a tailored and respectful manner.

When the time is right and with respect to communities, we plan to have:
Ongoing discussions with landowners as part of the route selection process and establishing access agreements to conduct surveys.
Discussions with Hampshire to Staverton communities regarding any route alternatives, other network assets and infrastructure including proposed switching stations and associated visual impact assessment.
An updated schedule of engagement on the remaining North West Tasmania transmission developments.
We'd like to hear from you about how we can engage with you and your community during this time so please get in touch via the contact details below.
We are here
Please get in touch via our project email and phone line with any questions about the project.

Email: team@marinuslink.com.au
Phone: 1300 127 777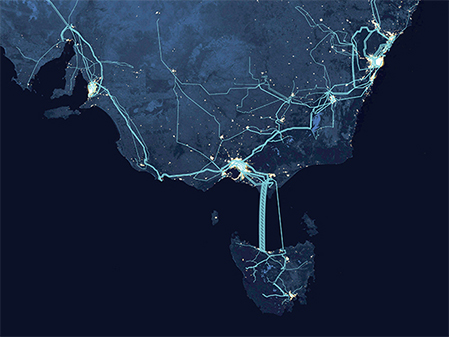 Marinus Link
The proposed connection will run under the sea from Burnie in Tasmania to Latrobe Valley in Victoria.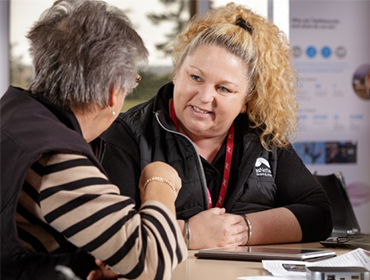 Engaging with you
Share your feedback, find out about upcoming events, register for updates and more.
Frequently asked questions
Why North West Tasmania?

North West Tasmania and the State as a whole is likely to see significant activity as a result of Marinus Link. This is because Tasmania has:

high priority renewable energy zones, as identified by the Australian Energy Market Operator in its Integrated System Plan. These zones are areas that have excellent potential for developing renewable energy generation projects, such as solar and wind farms:
a high potential to host pumped hydro energy storage; and
the favourable connection point for Marinus Link in North West Tasmania.

Read more

Upgrades to TasNetworks' electricity network will be required to grow the capacity of the network to support new renewable energy projects. This will support low cost, reliable and secure energy supply.
Once renewable energy projects are developed, they will provide broader benefits to North West Tasmania in terms of construction, on-going jobs and economic growth.

Transmission upgrades will only progress to construction once necessary approvals and funding arrangements are in place. Each project will need to pass a rigorous planning and environment approvals process.New renewable energy projects and transmission upgrades will enable a change to the way Tasmania generates its power. Wind and solar resources will generate more energy, allowing water to be held in hydro storages. This stored water can provide 'ready on demand' energy when needed, used to meet customer demands when wind and solar generation isn't available. In combination, this will support a low cost, reliable and clean energy mix for customers in the national electricity market.
Have investigations begun for the Hampshire to Staverton route?

TasNetworks is currently investigating a new transmission connection between Hampshire and Staverton.
This new corridor is proposed to connect the Robbins Island and Jims Plain wind farms, currently being planned by a private energy developer called UPC Renewables. Read more information about the proposed Robbins Island Wind farm.

Read more

The UPC Renewables connection has prompted TasNetworks to bring forward part of the proposed network upgrades planned for this region, with acceleration at the developer's cost. Our goal is to work with UPC Renewables and other generation developers to achieve a coordinated and optimised transmission network that efficiently unlocks the renewable energy zone.

The proposed transmission line between Hampshire and Staverton is to be built, owned and operated by TasNetworks. Under this arrangement, UPC Renewables will pay for the right to use the line.

The preferred route between Hampshire to Staverton must consider a range of factors and constraints. TasNetworks must consider environmental impacts, energy system requirements, cultural heritage sites, constructability, construction and maintenance costs, planning and land-use policy and many other key factors.

Our design will seek use existing easements where viable, and minimise any adverse impacts on landowners and to conservation areas.

Landowners will be contacted in November 2019 to support these investigations, and feedback will then be sought from the wider community in late 2019.

Community feedback will help to test the information used to identify a preferred route. Community input will be taken on board where possible, and will also help to inform design and construction considerations, to reduce impacts.
Supporting documents