The Energy Charter
Together with our peers across the energy industry, we have committed to the Energy Charter – a national industry-led collaboration supporting positive energy outcomes for customers and communities.

The purpose of the Energy Charter is to progress the culture and solutions required to deliver a more affordable, reliable and sustainable energy system for all Australians in line with community expectations. It is focused on embedding customer-centric culture and conduct in energy businesses to create tangible improvements in affordability and service delivery.

It seeks to align the whole energy supply chain behind a common purpose - of putting customers at the forefront and fostering collective accountability for better customer outcomes
The Energy Charter is an industry-led, whole of sector voluntary initiative and has Five Principles in action:
We will put customers at the centre of our business and the energy system
We will improve energy affordability for customers
We will provide energy safely, sustainably and reliably
We will improve the customer experience
We will support customers facing vulnerable circumstances.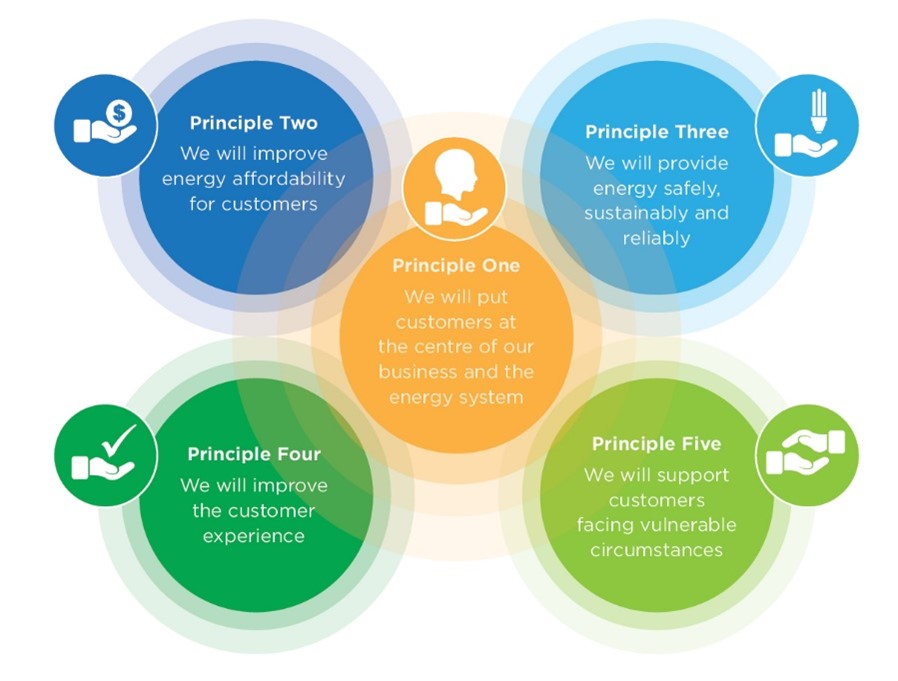 2022-23 Disclosure Report

Our second Energy Charter Disclosure Report captures the important work we are doing to provide Tasmanians with safe, sustainable and reliable energy, in line with the Energy Charter's Five Principles:

View our 2022-23 Disclosure Report (PDF)

Keep track of our progress towards achieving the Energy Charter's Principles in our past Disclosures.
View our 2021-22 Disclouse Report (PDF)
Learn more about how the energy sector is coming together to support people and businesses on The Energy Charter website.