Our strategy
Our focus is on delivering power safely and reliably while embracing change driven by our customers. In doing so, we're working hard to keep our costs and prices as low as we sustainably can.
We're focussed on:
Caring for our customers and making their experience easier
Keeping safe, building trusting relationships, and enabling our people to deliver value
Managing our assets to deliver safe and reliable services while transforming our business
Operating our business to deliver sustainable shareholder outcomes
Our Corporate Plan (PDF) outlines the actions we're taking to achieve our strategic goals and how we measure our progress towards achieving them.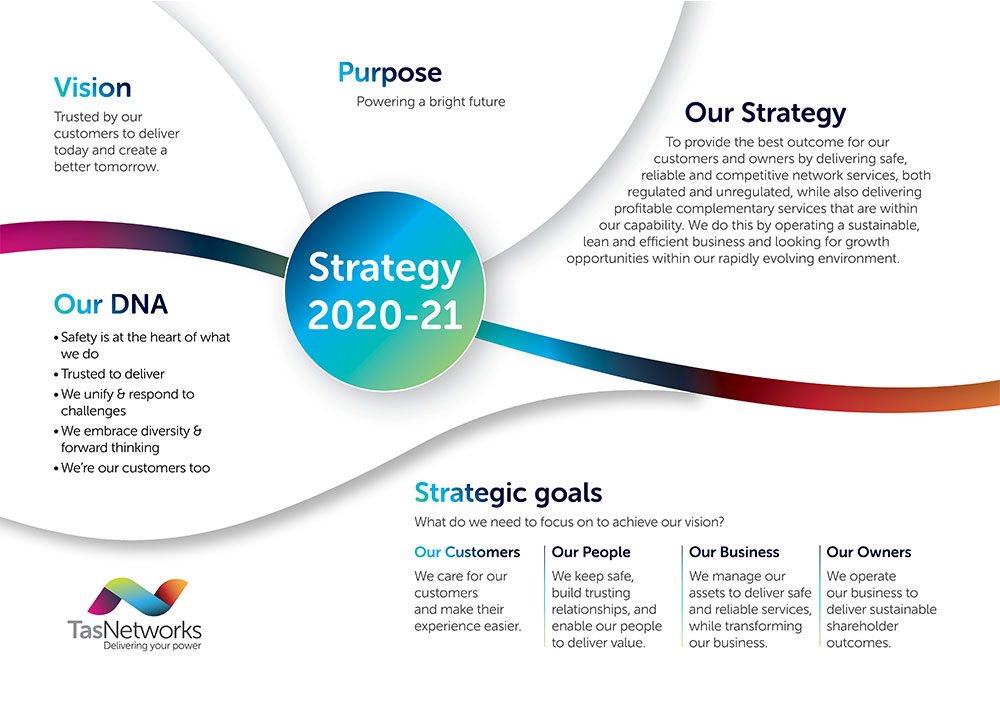 TasNetworks Transformation Roadmap
Our TasNetworks Transformation Roadmap 2025 (PDF) sets out the longer-term plans to reach our vision and how we'll embrace the challenges of the future where electricity security, affordability and sustainability will continue to be key concerns for our customers.
Our planning is designed around meeting your needs, so we encourage you to share your thoughts about this document with us. Send us your feedback.