Graduate Program
Applications for our 2022 Graduate Program have closed.
In our program, you'll be offered unique opportunities to learn and excel in your career, engage with exceptional team members, build a network of colleagues (and friends!) and work with industry leaders across the state. It's a challenging and rewarding learning experience that attracts quality grads from Tasmania, Australia and the world. If you're achievement oriented, enthusiastic about your development and committed, then our Graduate Program could be for you.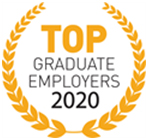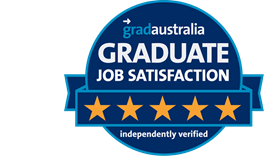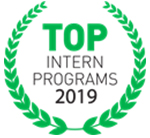 STEAM Program
As part of the Graduate Program, TasNetworks Graduates engage with the community through the delivery of the STEAM Program. STEAM aims to encourage interest in the STEM disciplines and create opportunities and pathways for young Tasmanians. The program also provides graduates with the opportunity to engage with the local community, while further developing their leadership and communication skills.
Through the program, graduates deliver science, technology, engineering, arts and mathematics related design challenges to young Tasmanians through ongoing local school partnerships, community partnerships and public events. Some notable events that STEAM are involved in annually include AgFest, Kid I Am, and the Festival of Bright Ideas.
Each year, the graduate group aim to grow the program and community awareness of STEAM careers through furthering the program's reach and developing innovative new activities. In 2020, the STEAM group is launching their Powerful Connections Mentoring Program to support and provide opportunities for College and University students interested in and studying STEM disciplines.

Summer Student Program
Applications for our 2021-20 Summer Student Program have now closed.
You'll be paid for 12 weeks to work on real projects, contribute as a team member and share your ideas to deliver value to our customers.
We're ranked one of Australia's Top Intern Programs for 2019. 900 undergrads were surveyed by the Australian Association of Graduate Employers to create the list.
The Amazing Race: During our 2019 Summer Holiday Program students took on the TasNetworks Amazing Race challenge full of tutorials and activities aimed at giving the students a broad overview of the business.
What our people are saying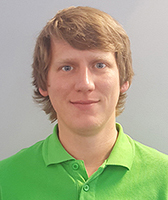 Bernd Brinkmann
Electrical Engineering Graduate
What's your job about?
I currently work in the Network Performance team and my work is very diverse. It involves responding to customer requests, performing assessments of new and modified connections, supporting real-time operation of the network, and providing technical advice and support to other areas within TasNetworks.
What's your favourite part of your job?
I learn new things every day. I get to work with some of the most talented and knowledgeable engineers in the industry and I'm given all the opportunities and support I need to develop my skills and myself. It's also exciting to think I have contributed to some of the control systems responsible for keeping the Tasmanian power system stable and secure.
What are the limitations of your job?
The biggest limitation of my job is that it's impossible to know everything. For this reason, each member of my team has developed their own area of expertise and we often have to work in teams in order to tackle particularly complex problems.
What's your advice for uni students?
Use every opportunity to gain experience in industry. Studying for an exam is easier if you've already seen the practical application of the theory
Build relationships with lecturers and people in areas of industry you are interested in. Being able to get advice from mentors is invaluable
Enjoy the time you have at uni and make sure you have a good study/life balance (with a slight lean towards life)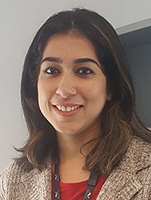 Neha Maharesh
Business Graduate
What's your job about?
I started my rotation with the Tendering, Contracts and Purchasing team and worked with the team to refine procedures, I then joined the Information and Records Management team. My role currently is to work on developing a business case for a new record management system. To assist with this, I got support to pursue a project management course to arm me with some tools and techniques to manage this critical project.
What's your favourite part of your job?
The last eight months at TasNetworks has been about up-skilling and working in a very dynamic environment at the foray of massive change. Both these aspects keep me on my toes, challenging me to learn and deliver a little more each day.
What are the limitations of your job?
The biggest challenge for me has understood the enormity of the organisation's operations. It's taken me some effort to really understand what the different parts of the business do, but I'm glad these conversations are not only supported but also encouraged by the business.
What's your advice for uni students?
Never take learning for granted. This was important for me as I pursued my Masters after being in the workforce for seven years
Gain some experience. Practical experience is just as important as the concepts you learn while at school
It takes commitment to complete something well; make your time worth its while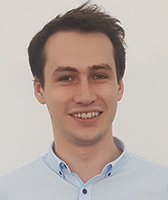 Gareth Davy
Electrical Engineering Student
Which area of the business did you work in?
I worked in Telecommunications, helping out with work for new transmission line communication systems and trialling new methods of work.
What did you enjoy best about your time with TasNetworks?
I really enjoyed the work environment at TasNetworks, with so many friendly people to work with, and great work environment. Being able to apply knowledge I've gained throughout my degree to real projects brings a new level of understanding to engineering concepts and design.
What advice would you give to future participants?
Keep studying hard, but also find new hobbies that relate to your area of study. Getting practical experience in your field can be hard when starting out, but really pays off when working on real projects.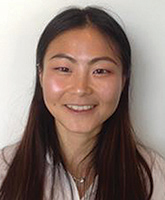 Mia Zhang
Business Student
Which area of the businesses did you work in?
I worked in Strategy, Finance and Business Services. I did two rotations, the first one with the Financial Accounting team and the second with Audit and Risk Compliance team. I helped the team develop all kinds of financial reports, got involved in the Investment Governance Framework project and audit and risk compliance management.
What did you enjoy best about your time with TasNetworks?
Working with a fun and supportive team that encouraged me to think critically and help to develop more efficient processes within the business. I loved the opportunity I was given to contribute to TasNetworks' operations and development. TasNetworks' people are very open minded, they always encourage me to speak out my opinions of the business and are willing to answer any questions I have about the business.
What advice would you give to future participants?
Be open-minded, don't be scared to ask questions and listen to all the information your colleagues present you. Make an effort to know a bit about each unit within the business and understand how they work together. The most important thing is enjoy your journey and have fun.