Graduate Program
Applications for our 2023 Graduate Program have now closed!

In our program, you'll be offered unique opportunities to learn and excel in your career, engage with exceptional team members, build a network of colleagues (and friends!) and work with industry leaders across the state. It's a challenging and rewarding learning experience that attracts quality grads from across Tasmania, Australia and the world. If you're achievement oriented, enthusiastic about your development and committed, then our Graduate Program could be for you.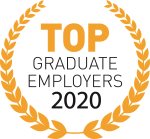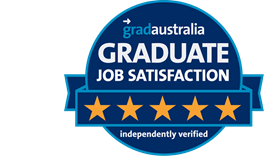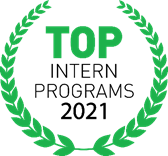 STEAM Program
As part of the Graduate Program, TasNetworks Graduates engage with the community through the delivery of the STEAM Program. STEAM aims to encourage interest in the STEM disciplines and create opportunities and pathways for young Tasmanians. The program also provides graduates with the opportunity to engage with the local community, while further developing their leadership and communication skills.
Through the program, graduates deliver science, technology, engineering, arts and mathematics related design challenges to young Tasmanians through ongoing local school partnerships, community partnerships and public events. Some notable events that STEAM are involved in annually include AgFest, Kid I Am, and the Festival of Bright Ideas.
Each year, the graduate group aim to grow the program and community awareness of STEAM careers through furthering the program's reach and developing innovative new activities. In 2020, the STEAM group is launching their Powerful Connections Mentoring Program to support and provide opportunities for College and University students interested in and studying STEM disciplines.
What our people are saying
Ben Fixter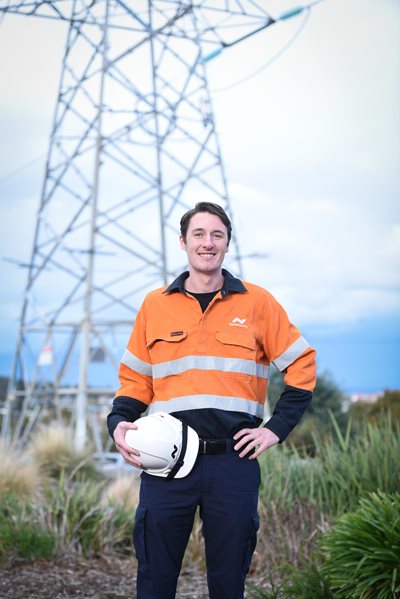 What's your job about?
I'm currently working with the Engineering group in the Protection and Control team. Some of my main responsibilities involve running network simulations to perform fault studies, going on site visits to test or install equipment or setting up new protection devices to be implemented in the network. Every day is different as an engineer but overall it is our responsibility to keep the network safe and accessible for our customers.
What's your favourite part of your job?
My favourite part of the job is that I get to use my skills to help solve real world problems. I get to work on a wide range of projects in both Transmission and Distribution which gives me the opportunity to learn from experienced and highly talented engineers. The culture and everyday friendliness of the staff at TasNetworks also makes it a great place to work each day.
How have you found moving from Interstate to work at TasNetworks?
Moving to Hobart from Wollongong has been a great experience. The best part has been getting around and visiting different parts of Tassie and meeting new people every day at TasNetworks. If I can survive the winter I'm sure I'll be around for many more years!

Nancy Tran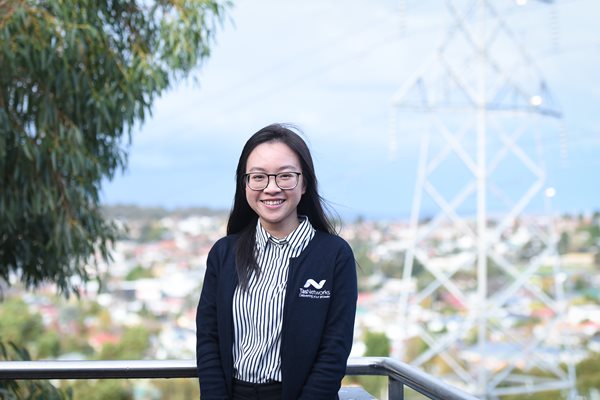 What's your job about?
I'm currently in the Program of Work Performance team. My role involves helping my team with data processing, data analysis and visual representation of data to optimise the program delivery and manage the program risks.
What's your favourite part of the job?
Learning new things every day from highly experienced people and being able to apply my learnings to solve problems. I really enjoy working with my team who always encourages me to learn and think critically. My job also helps me understand and appreciate all the work done to deliver power
safely and reliably to the Tasmanian community.
Why do you want to work in the electricity industry?
Electricity is so essential in our daily lives. I have always been interested in working in a sector that has a strong focus on the community so I find it motivating to work in the electricity industry that provides vital services around the state.
Sam Riewoldt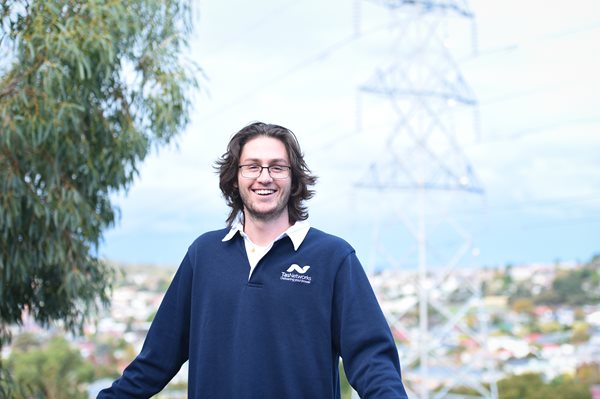 What's your job about?
I'm currently working in People and Culture in the Talent Team and developing my recruitment and people skills. I am working on recruiting for all sorts of jobs within the business as well as taking part in some exciting projects and events!
What's your favourite part of your Job?
My favourite part of the job is the array of developmental opportunities whether that be on the job learning or specific training activities. I also enjoy the laid back vibes in the office, it doesn't feel too corporate but it still has a nice level of professionalism.

What's your advice for uni students?
1. Take time to think for yourself about where you want your studies to take you.
2. Make the most of learning opportunities, because they are rarer than you think!
3. Be confident in yourself.

Anton De Silva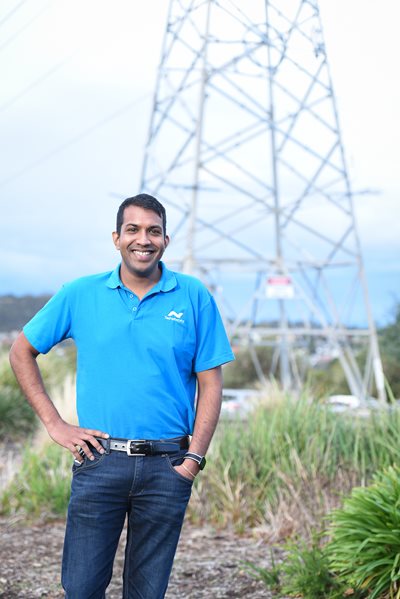 What's your job about?
I'm in the IT Applications Team and this involves creating new applications and developing current programs for the field crew and the corporate team to make their jobs easier and more efficient. This provides me the opportunity to expand my knowledge in the core business of TasNetworks.

What's your favourite part of your Job?
I get to work with a variety of people within the business which gives me good exposure and allows me to learn from lots of experienced people. The Graduate program is great because I get to share my experience with a likeminded group of young people and bring in new ideas to the business. It's all about knowing that even the simplest job you do helps to keep the Tasmanian electricity distribution running for the communities when they need it the most.

Could someone with a different background do your job?
For sure! Since technology is a part of many of our day today lives. The main thing is willing to learn on the job. I think the greatest thing about TasNetworks is that almost everyone has a different background, originating from different countries, with various life experiences and qualifications.

Frequently asked questions