Powerline inspections
Tasmania has a large network of powerlines and we use helicopters to inspect them. They can be slow and sometimes hover at low levels. It can be noisy, but it's also really important.
Eagle Nest Surveys
Eagle nest surveys involve undertaking helicopter-based surveys to identify Wedge Tailed Eagle and White Bellied Sea Eagle nests. Helicopters are preferred for eagle nest searches as they can fly low and slowly enough for trained observers to find nests.
Wedge Tailed Eagles and White Bellied Sea Eagles are listed on State and Federal threatened species lists, and these species (including habitat) require protection. Eagle nest surveys help to confirm existing Natural Values Atlas (NVA) nest location records and to identify any new nests within proximity of an easement.
Between Monday, 25 May and Friday, 29 May 2020, TasNetworks will undertake eagle nest surveys in the vicinity of the proposed North West Tasmania transmission developments. These are in addition to surveys carried out between 11 – 15 May.
Eagle nest surveys form a vital part of the environmental impact assessment for the North West Tasmania transmission developments.
Findings from the surveyed area will be used in route selection and design, in addition to planning for construction activities, should the proposed North West Tasmania transmission developments proceed. Find out more

Helicopter inspections
No helicopter inspections are scheduled at this stage.
By inspecting powerlines we can ensure they're maintained appropriately; reducing the risk of unplanned power outages and bushfires. We're working to complete the inspections as quickly as possible, to avoid disruption to residential areas and minimise disturbances to livestock. Thanks for your patience while we undertake this important work.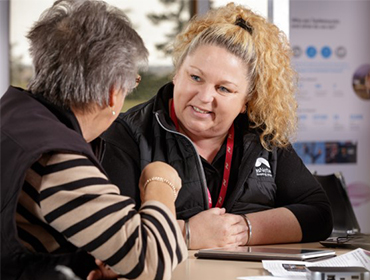 Contact us
Have a question about our helicopter inspections process? Call us on 1300 137 008 or submit an online enquiry.