Community Engagement
We have been working with landowners and the community right across the north west since 2019 through individual meetings, community drop-in sessions and workshops, webinars, focus groups and surveys as well as through working with our Stakeholder Liaison Group and Youth Panel.
The feedback we have gathered has been vital in helping us to understand what is important to the local community and what needs to be considered to achieve the best outcomes for the environment, landowners, businesses, and the wider community as planning for the project continues.
Through consultation with landowners we have been able to refine the project's technical design for better placement of transmission towers, reduce overall tower numbers and in many cases reduce the existing easement width.
---
How we have engaged with the community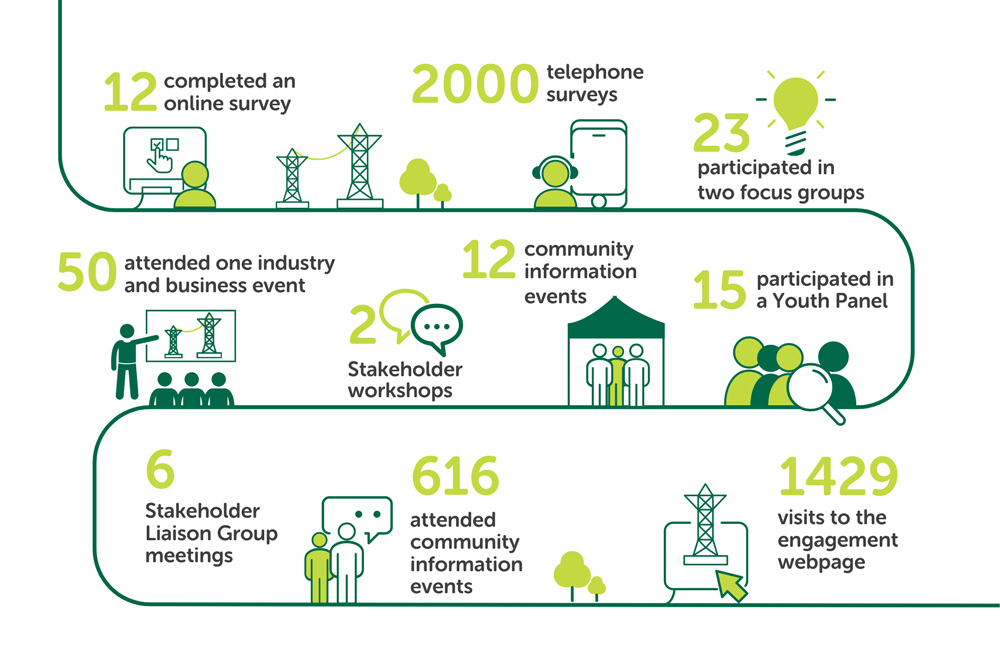 Engagement Reports
Have your say
Share your thoughts on the North West Transmission Developments by completing this survey
Stakeholder Liaison Group
This group provides the NWTD important stakeholder perspectives and feedback on a range of matters related to the project.
Community Benefits Sharing
A community benefits sharing program is part of TasNetworks' commitment to ensure we leave an ongoing positive legacy for the North West Tasmania community.